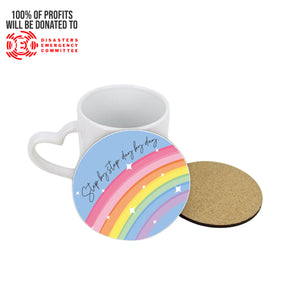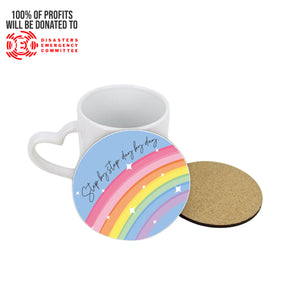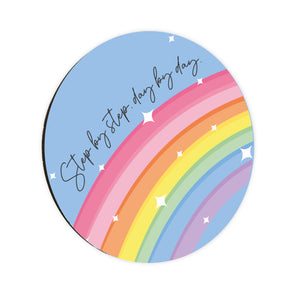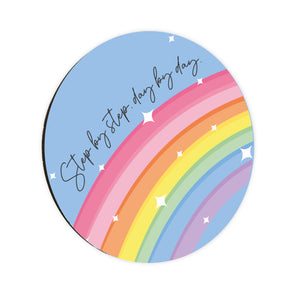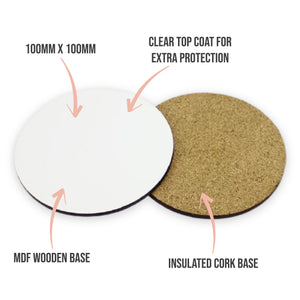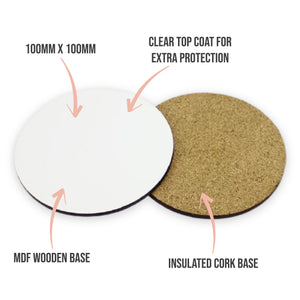 Step By Step Circle Coaster
100% of the profits from our Step By Step designs are going to the DEC (Disaster Emergency Committee).
The DEC brings together 15 leading UK aid charities to raise funds quickly and efficiently at times of crisis overseas.
In these times of crisis, people in life-and-death situations need their help and Their mission is to save, protect and rebuild lives through effective humanitarian response.
Pooling their resources to work as one, they are pivotal in co-ordinating the UK public's response to overseas disasters. In collaboration with their Rapid Response Network of national media and corporate partners, they raise the alarm to the UK public and set up easy ways to donate.
They have immediate impact, getting aid to people who need it, fast.
The important stuff: 
MDF wooden base

Dimensions: 100x100 mm wide 

5mm in thickness

Cork base to protect your surfaces

Clear topcoat added for extra protection!