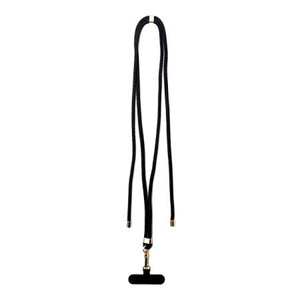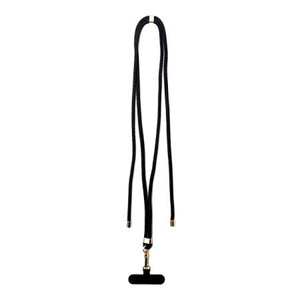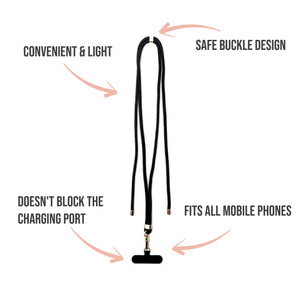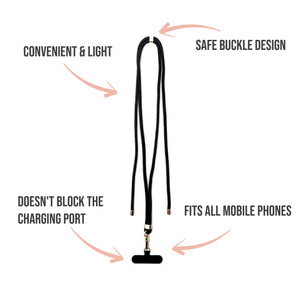 Adjustable Lanyard Phone Insert - Black
On your phone all the time? SAME!
Be able to conveniently pick up your phone without having to reach into your pocket with the Crossbody Black Phone Insert. This lanyard insert is designed to make using your phone easier as well as it looking fashionable around your neck.